Trying something new and fun today...a collection of some of my favorite pins from the week: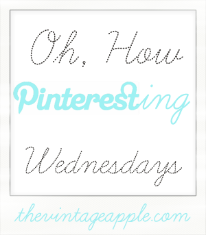 Kate Spade knightsbridge debra agenda. Loooove this - and love the color! If only I had $225 to spend on a planner...early Christmas present to myself, perhaps?
Sparkle in a sophisticated-not-sixth-grade way. Although I'm not gonna lie, I love all things sparkly, so you will still probably catch me wearing all out glitter nail polish from time to time.
This is another LOVE. I have honestly spent time browsing zappos.com looking for ballet flats that actually resemble real ballet flats. Why? Because I like the look. These fit the bill perfectly.
Golden Snitch ornament (Harry Potter)! Not sure what the wings are made of, but it looks super easy to make.
Practical pin of the week! I have not tried this yet - but it's on my to-do list. It looks like the plastic bag monster vomited all under my sink in my kitchen, and plastic bags are just stuffed wherever they will fit. What a clean and neat way to store them, assuming that it does actually work.
And that's it. Happy pinning!