So glad fall is here! Well, it's sort of here. Not a fan of this 40 degree morning/80 degree afternoon thing. Weather wise, those are my LEAST favorite times of the year (when the weather can't make up its mind). Either way, Halloween is my second favorite holiday, so I'm definitely excited about that. Here are some of my favorite fall things!
Starbucks Pumpkin Spice Latte. I know, I'm one of the bajillion people who talk about this when fall comes around, but it truly is fall in a cup. I would also recommend the Salted Caramel Mocha (but maybe in latte form - the mocha flavoring was a little too much for me).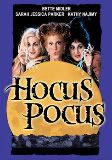 More of an excuse to watch one of my favorite movies: Hocus Pocus! Finally bought it at Best Buy the other day. The cashier said, "I used to love this movie!" And I was thinking...um, I still do. Speaking of Halloween movies, can't wait til ABC Family's 13 nights of Halloween...The Addams Family, The Nightmare Before Christmas, and CASPER! My kind of "horror" flicks. :) AND more of an excuse to watch Young Frankenstein and The Ghost and Mr. Chicken (both of which I have on DVD). The Addams Family musical is actually coming to Charlotte this month, and I think I'd like to see it. I wonder if it's any good.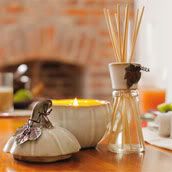 Fall candles. This is my latest favorite - Woodwick Glazed Pumpkin. Combination between cookies and pumpkins. It smells soooo good. And of course makes that fun crackling noise.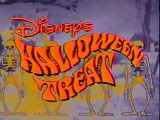 Oh, and while I'm talking Halloween movies - does anyone remember watching this? As a child, it was one of my favorite things to watch on Halloween. I watched it on The Disney Channel every year. There are listings on ebay for it, but they are mostly 25 year old VHS copies that go for around $80.00. I so wish Disney would release it on DVD...maybe someday!
Aside from those things, I LOVE decorating for Halloween, and I also hope to make some pumpkin cupcakes before the season ends. Not sure if Ross and I will do anything costume-related this year, but I'm hoping we'll have some trick-or-treaters at our apartment. There seem to be a lot of younger families/children where we live, so I'm assuming we will. Happy Fall!