I had intentions of posting this on Thursday...but that didn't happen.
Recently, I have come to love spending time scouring the internet to find affordable items that compare to designer items I see in magazines, etc. I usually see a celebrity carrying a bag, or wearing sunglasses or shoes I love, then I have to find out who makes the original (if it isn't already obvious), then I find out that it usually costs more than I am worth as a human being, then I move on to trying to find a cheaper alternative. It's kind of a fun game.
Well, recently, I'm kind of embarrassed to say I've spent
every night this past week
some free time watching all the specials Lifetime and BBCA currently have running on the upcoming Royal Wedding. I mean, it's kind of fun to watch...right? Well, at some point, Kate Middleton was shown out shopping (I can show you a picture):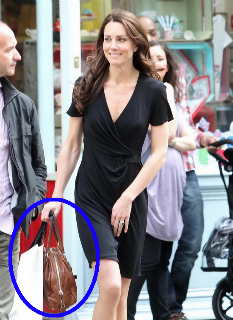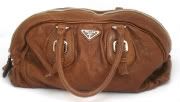 The show I was watching showed her walking around with the brown leather handbag you see in the picture. (Obviously I saw it from different angles than this, I wouldn't say I liked a purse based on that picture.)
After way too much time spent surfing the internet trying to identify the handbag....Found it! Price tag: $1295.00 ...USED.
I'm determined to find a fun, brown handbag to carry around that costs a little less than that. And I think I've found a few (well, three) that might fit the bill. I was going to take votes on which one I should buy...but I already chose. I will take guesses, or thoughts, though! I know the suspense will be killing you all. Options 1, 2 and 3: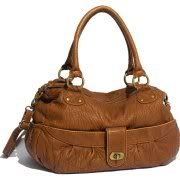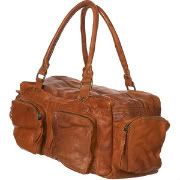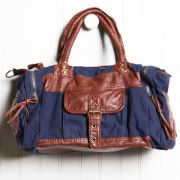 (
Option 1:
Frenchi Convertible Tote, $38, nordstrom.com,
Option 2:
Tan Leather Maxi Holdall Bag, $160.00, topshop.com,
Option 3:
prepped for travel canvas purse in navy, $52.99, shopruche.com)
I realize Option 3 is not solid brown, but it's still really cute, and comparable in size.
And to expand on that last bag...I love the navy blue+brown leather look! I would not have come up with that combination in my own head, but it's really cute! See below: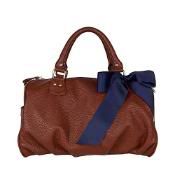 (BDainty from Steve Madden)
I've accepted the fact that I'm not really going to get super close to the appearance of Kate's bag...I mean, the original is selling for $1295 in used condition. But I can come semi-close!